Latest Developments in Irvine. Roads, Constructions, New Restaurants, New Ideas…
CityOfIrvine.com Stay Connected
Fill out the form below to signup to our blog newsletter and we'll drop you a line when new articles come up.
Our strict privacy policy keeps your email address 100% safe & secure.
Where to get Fresh Coffee 24 hours in Irvine?
In the AMC PLAZA, a new SHELL/Circle K GAS STATION, has 3 really high end COFFEE MACHINES that makes fresh coffee on demand.  You will taste this coffee, and it's actually better than any coffee drive thru out there – 24 hours is convenient!!!. – 4550 Barranca Pkwy, Irvine
Receiving RoboCalls SPAM CALLS from Businesses in Irvine, CA?
3 day blinds Phone Numbers (949) 4**-8620
3 day blinds Phone Numbers (949) 2**-3541
Need A Doctor / Specialist? Know A Dcctor / Specialist?
If you are going through an issue, and you need medical diagnosis, it's important to get the right diagnosis than delaying and putting it to the last minute. Sometimes, getting a 2nd opinion matters if you are not satisfied or convinced with your first opinion. This is why we want to focus on making sure that you get the right help when you need it, in due time and not when it's too late. Help Us Help You. If you have a Tip, let us know, and if you need one, we'll let you know. Just contact us with any questions or thoughts today.
BE A PART OF THE CITYOFIRVINE.COM WEB SITE:
Help people with up to date information, events, local happenings, and keep residents informed and empowered.  Help Keep The City Of Irvine safe & clean for everyone.
Contact Us:  NS@CITYOFIRVINE.COM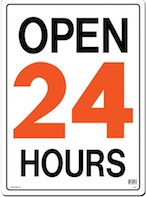 PLACES IN IRVINE – OPEN 24 HOURS:
DENNY'S ON SAND CANYON & 5 FWY
CVS PHARMACY ON ALTON PKWY & JEFFREY
AND MORE TO COME – JUST DROP US A LINE AND TELL US WHERE YOUR FAVORITE 24 HOUR SPOT IS IN IRVINE, AND WE MAY LIST IT HERE – EMAIL US TODAY:
Offering Services in Irvine, CA?
Do you offer Professional Services in the following:
Real Estate
Title Transfer
Escrow
Banking/Loan
Medical
Manufacturing
Contact us here to have your business listed here.
Be Featured on this site:
Contact our publishing department for marketing and advertising - publishing@cityofirvine.com
Real Estate Information:
Are you in the market for buying, selling, renting? You may need a listing broker to represent either position.

If you're interested in utilizing a broker that knows the market and has access to the data to help you further understand in detail, what it is you're looking at positioning yourself, considering the market, trends, and what is the overall health of the industry, so you are fully aware of the options before you make the decision. Why make a decision before you know enough for you to feel comfortable.